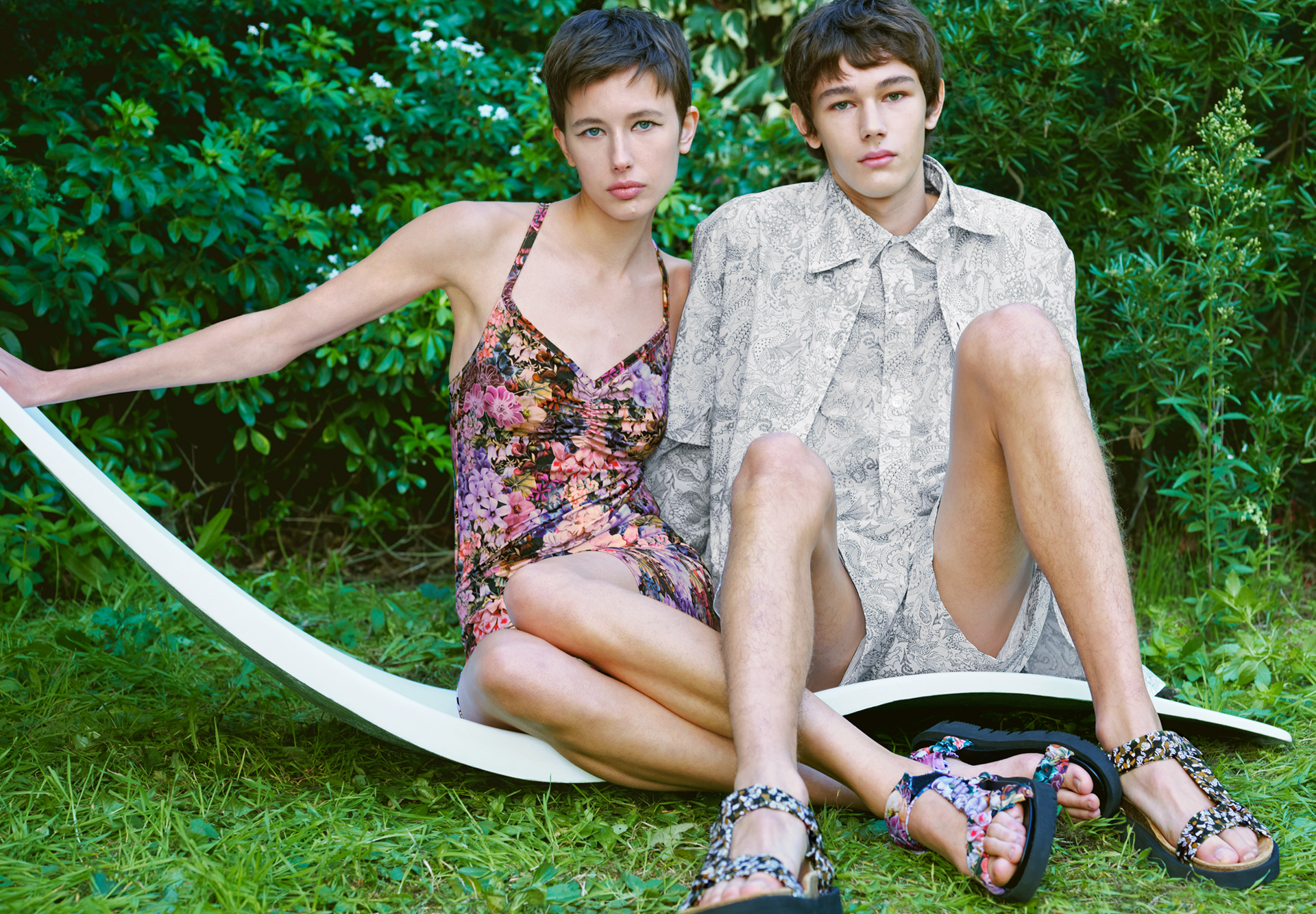 Liberty Fabrics have always added their poetry and essential colors to A.P.C. collections, enhancing their understated aesthetic. After 35 years of fruitful collaborations, it was only natural to create a capsule collection composed entirely of Liberty prints for this Interaction #18.

The London-based House has made major technical changes. It now offers surprising, innovative and cutting-edge materials: viscose-like silk twill, technical nylon, military-style cotton ripstop and even a polyester jersey for sportswear.

Inspired by the modernity of these fabrics, the A.P.C. studio took this Interaction in a more radical direction by redesigning its classic creations in oversized shapes.
Returns and exchanges always free