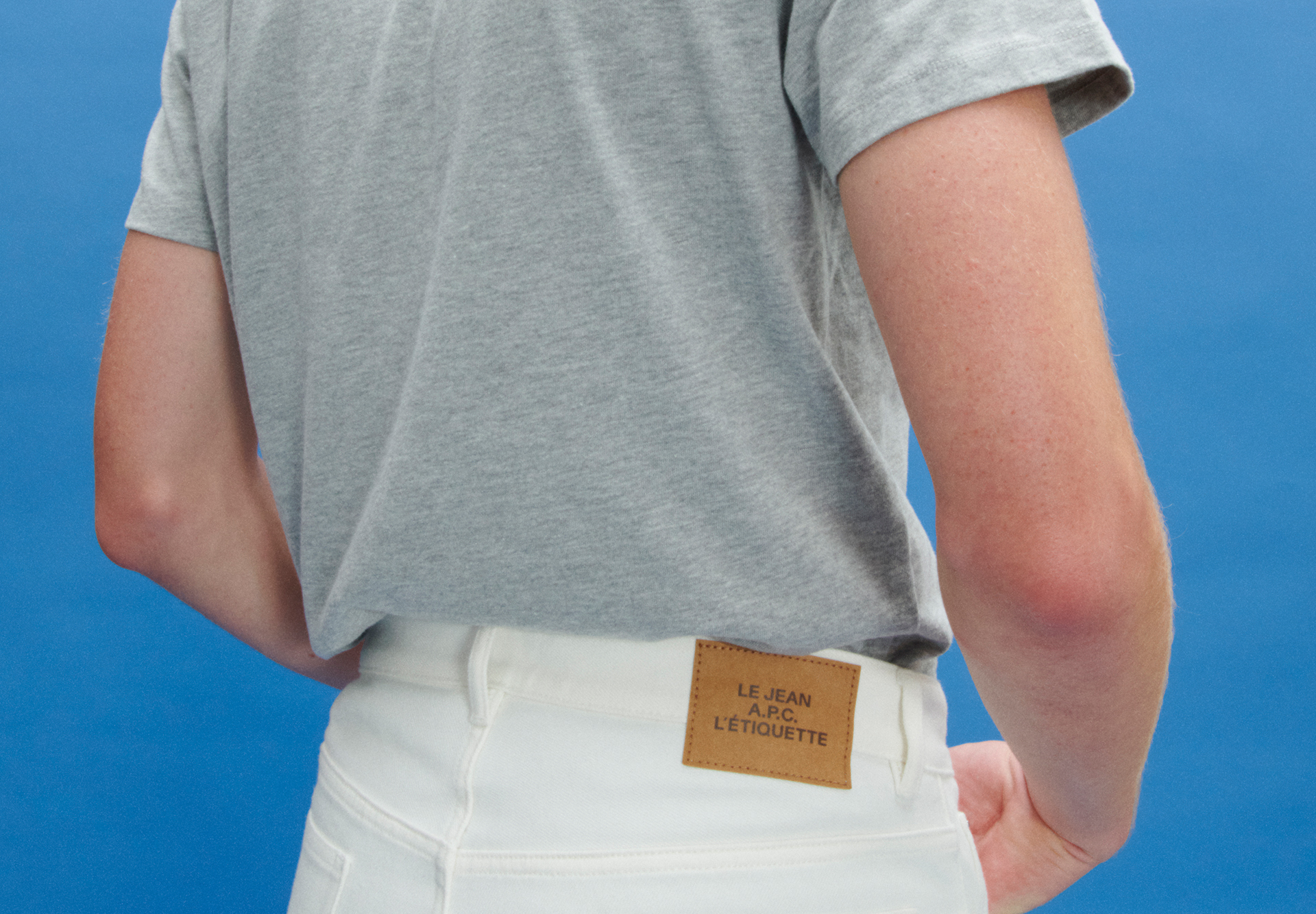 We created a new pair of jeans with our friends from L'Étiquette magazine, Gauthier Borsarello, Marc Beaugé and Basile Khadiry. Why?

We really like their observations about fashion. For example, after watching the film Get Back, which spotlights the work of the Beatles around 1968, the trio showcased the ten striking outfits worn by the protagonists in this documentary. In this way, they're like clothing historian columnists.
These guys are very particular: when it comes to clothing, and in this specific case (jeans), they have a system of ultraprecise obsessions about details mere mortals would never notice. Like an engraver who makes a floral print and who adds a sixth variation of grey to the background of the drawing that no one will see but that everyone will sense, they created this perfect pair of jeans to be fashionably unfashionable. After years spent observing and thinking about everything that goes into a good pair of jeans, we feel that we've found the right equation: a slightly high rise and a straight cut.
Returns and exchanges always free